Call me crazy... Call me obsessed... Call me what you like. My dogs are my world! I do not have kids, so they keep me occupied, and they keep me company. If you are a new blog reader, or if you don't know me personally, meet my children! If you already know me (and my dogs) enjoy a little diddy about each of them! (because you love them too)

Chloe is a Pembroke welsh corgi, she is 3 years old, and she is the light of her mom's life. Chloe is a spunky sporty chick, and even though she throws a little 'tude my way every now and then, I still love her tons!


Ripley is an English springer spaniel, and he is 2 years old. We adopted Ripley when we moved into our house. He is his mom's little boy, and even though he may be a little tubby, he is still my best friend! Ripley Always has a lot to say...to everyone. We thought he cried a lot when we first brought him home... but we soon learned that he is just a chatterbox!

I recently bought some snazzy studio lights, so naturally, my dogs were my models!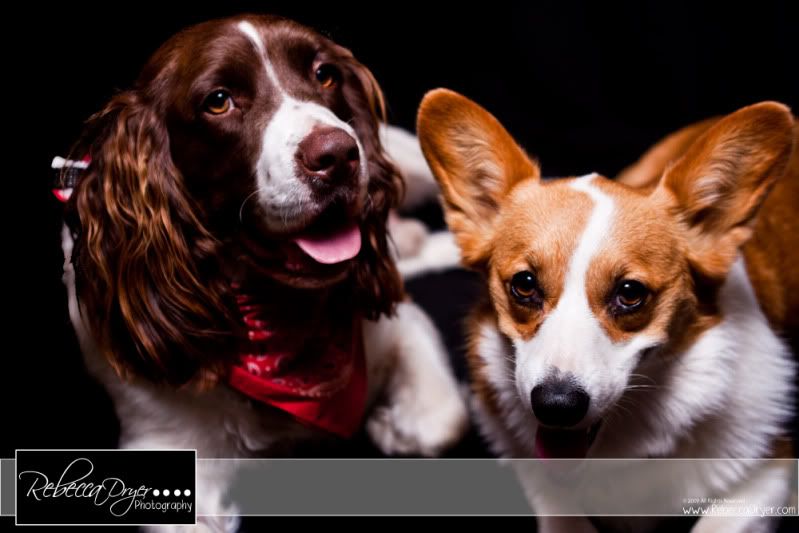 My friend Hannah came over and I was showing her my lights. She took the next two photos. It sure is strange to be on the other side of the lens!